There is not chance that I could possibly pass up the chance to do this tag. I was the biggest fan of DCOMs growing up. (Disney Channel Original Movies) It was the highlight of every month. The best DCOMS? They were the Halloween movies. So, when I saw this tag on Catherine's blog I just had to do it. There was choice. It was a must.
Rules:
Tag the creator (bookprincessreviews) of the DHM Tag.
Thank the person who tagged you.
Answer the questions.
Tag five more people.
Halloweentown: Where is your favorite place to go for Halloween or a place you want to go?
My favorite place to go during Halloween would have to be Universal Studios for Halloween Horror Nights. It is one of the peaks of my year each and every year. Halloween Horror Nights is definitely a happy place for me.
Under Wraps: What's something that used to be scary to you and then you realized it wasn't just the mummy in this movie?
I used to be terrified of the dark. I was the kid that slept with all of the lights on. However, in college (yes it took until college for me to get over this) I finally just forced myself to get over it. Having to pay the electric bill myself definitely helped.
Tower of Terror: What is the scariest place you've ever been?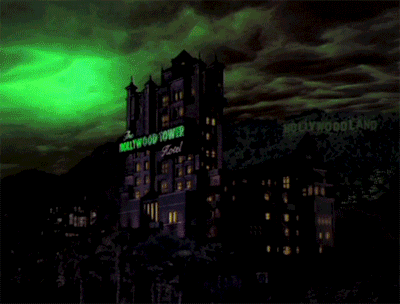 I don't know that I could say that I've actually been anywhere truly scary. I have been in cemeteries at night. However, I would probably say that was more creepy or eerie than truly scary.
Twitches: If you could be any supernatural creature, what would you be?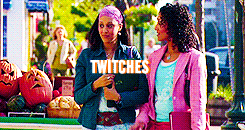 Ugh there are so many good options for this choice. I would probably have to say that it's a tie between a witch or a faerie (Sarah J. Maas style). I would definitely like to wield the power of either of these supernatural beings.
Don't Look Under the Bed: Were you scared of monsters when you were a kid? When did it stop?
I wasn't really scared of monsters when I was a kid. I was terrified of murderers and clowns. My grandmother was a big fan of horror films (in particular Stephen King films) and that developed into these irrational fears as a child.
Phantom of the Megaplex: Do you watch scary movies? If so, what is your favorite or the one you got most afraid of?
I love scary movies. When I was a kid my brother and I made it a goal of ours to rent and watch every horror film in Blockbuster. Yep, you read that correctly Blockbuster. I really showed my age in this question huh? My favorite horror films would probably be 13 Ghosts or Scream.
The Scream Team: Who would be on your dream team if you went on a ghost/supernatural creature hunt?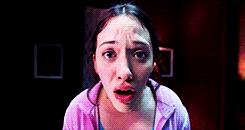 I think Manon from Throne of Glass would make a pretty badass partner in crime. I would also grab Sevro from Red Rising. I'm fairly certain that would make up the best of any possible dream team to go creature hunting.
Mom's Got a Date with a Vampire: Have you ever witnessed something/someone that could only be explained by the paranormal? If yes, what/who?
I truly wish that I could say yes to this. I love everything supernatural and witchy. However, I can't say that I have experienced anything that was really paranormal. If anybody has though I would love to hear about it!
What's your favorite Halloween film?
I tag: