1. iLikeWallPaper
iLikeWallPaper is a website that lists many wallpapers specifically for iPhones. The wallpapers are sorted by categories (Animated, Nature, 3D, Star Wars, etc.). It is also possible to search based on your iPhone model. Select a wallpaper then an iPhone model to the right of the image to download it in the correct dimensions. Namely: iLikeWallPaper offers wallpapers from iPhone 5S to iPhone 13.
2. Zedge
Zedge offers multiple wallpapers of all types. These are not sorted by categories or by smartphone models. Via its website you have an extensive overview of the available wallpapers. Just click on the desired one, then select Download to download it directly. To enlarge it, click once on the chosen wallpaper before downloading it.
Zedge also has an app available on the App Store. The application provides access to live wallpapers and other fixed wallpapers, some of which are offered if you have a Premium subscription.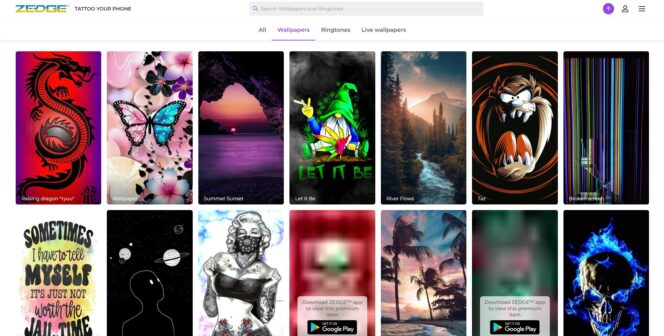 3. Poolga
Poolga is an iPhone wallpaper website. It highlights many independent artists and in particular illustrators. You can search by wallpapers or by artists. Note, however, that the wallpapers available range from iPhone models to iPhone 6+.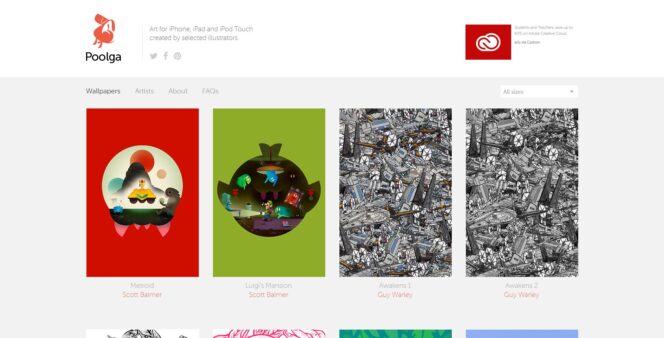 4.Vellum
Vellum is an application that offers multiple HD wallpapers for iPhone and iPad. The application regularly releases wallpaper packs according to different themes. Another particularity: Vellum offers a new screen every day and it is only available for one day. With a Premium offer, however, it will be possible to access previously presented wallpapers.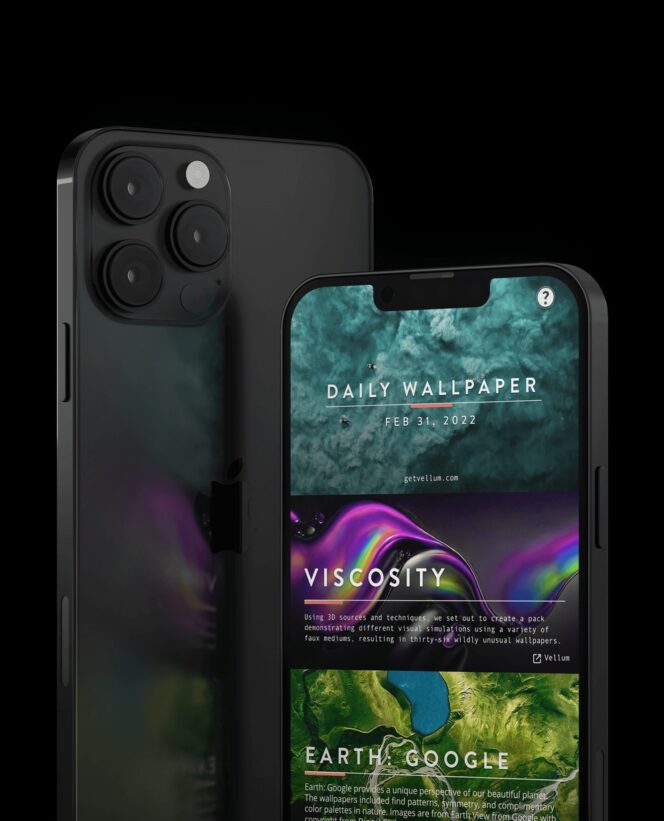 5. Pinterest
The Pinterest social network can help you find the wallpaper that will meet your expectations. If the platform does not allow you to search for a specific dimension, you can nevertheless search by theme, depending on the wallpaper you want. Vertical images, of good quality, and which can adapt to the screen of your iPhone, are very common on the social network, whose DNA is precisely to inspire users.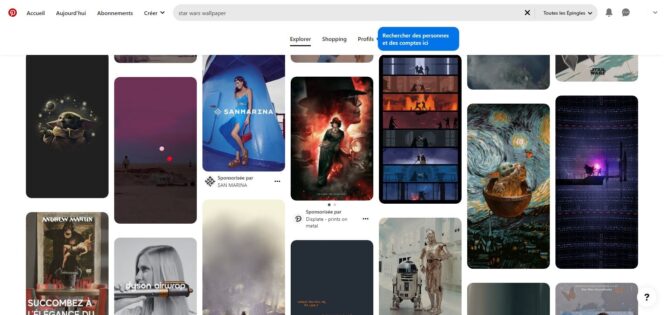 6. Pixels
Pexels is a royalty-free photo bank powered by photographers. The website also allows you to find iPhone wallpaper very easily. A "Phone Wallpaper" category is particularly accessible, including photos that can easily be adapted to your smartphone. You can also perform a search based on a specific theme.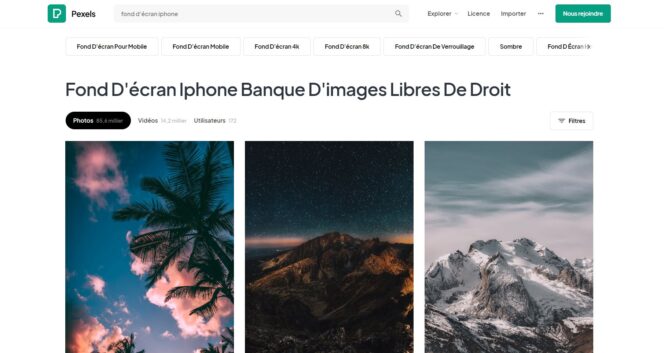 7.Unsplash
Unsplash is a free image bank that offers multiple categories. If the website offers a category Wallpapers, you will also find 3D images, textured images, multiple prints, images of nature or even inspired by art.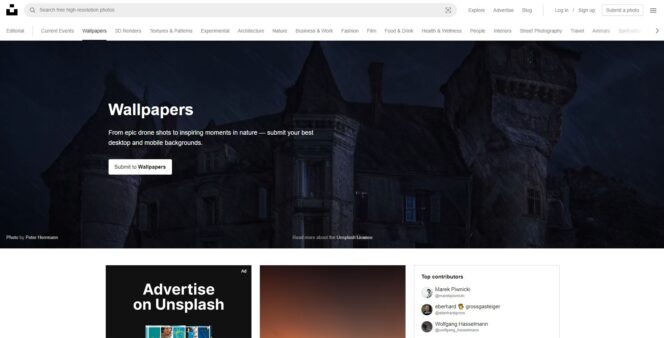 Good to know: many image banks allow you to easily find wallpapers for your iPhone. Discover the best image banks below.