A specialist in project management and collaboration, Asana has just published a comprehensive study on the changes in the relationship to work of "knowledge workers". This study focuses in particular on the aspirations of "Generation Z" born between 1997 and 2012, the oldest of whom arrive on the labor market with new codes and new needs. This generation notably experienced its entry into the labor market in the midst of a pandemic.
In this study based on more than 10,000 respondents, Asana is particularly interested in the impact of the pandemic and the upheaval in the world of work on these young workers, and its differences and commonalities with other generations of workers.
Download the study
The importance of hybrid working
The pandemic has profoundly changed our work habits, and in particular has transformed work into "hybrid work", mixing face-to-face and teleworking. This new form of organization is particularly popular with Generation Z.
She is the one who has the best opinion on this organization of work, which is quite logical, many of them having experienced teleworking more than face-to-face.
According to Asana's survey, other generations associate working in the office with specific tasks: collaborations, meetings, thinking about strategy… For Generation Z, teleworking is associated with the same tasks as the office, the only difference being social interactions.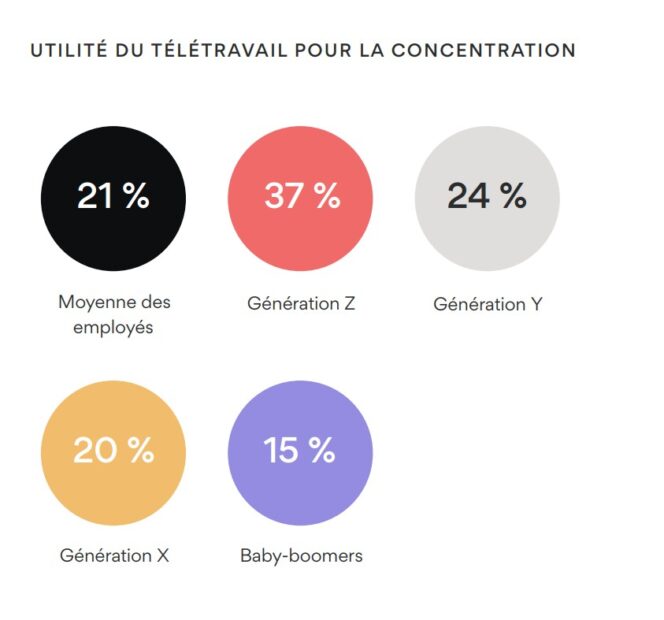 One of the avenues explaining this attraction to telework is the ability to concentrate more easily for 37% of them. A result much higher than in other generations.
Difficult beginnings in the labor market
According to Asana's study, Generation Z is much less fulfilled and happy at work than other generations. This is worrying data, because their share in the world of work will only increase.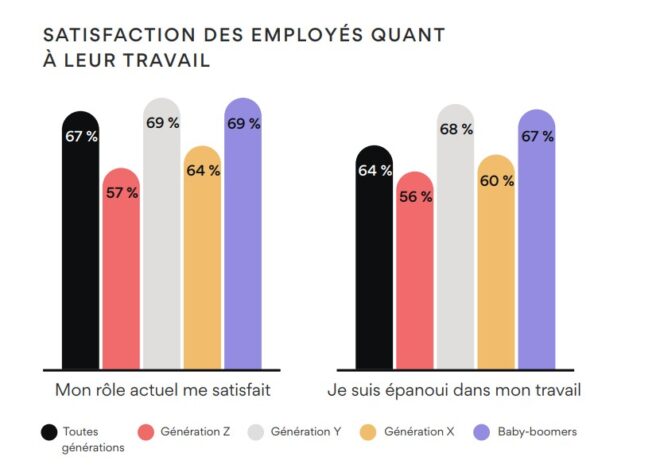 Pointed out by Generation Z: the processes followed by companies are perceived as tedious, confusing or demotivating. For example, 45% of Gen Z respondents believe that improving processes would save them between 7 and 20 hours a week!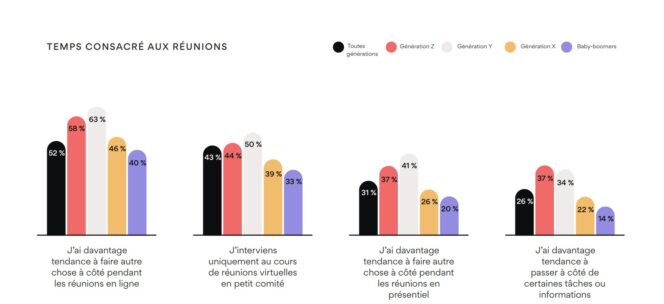 Another source of frustration for members of Generation Z: meetings and video calls.
Modernize the work environment
An important point for Generation Z in their job search is the quality of the tools made available by the company. But this hyperconnection of this generation also poses a problem. Generation Z employees are indeed heavily affected by the back and forth between different applications, and are vulnerable to multitasking.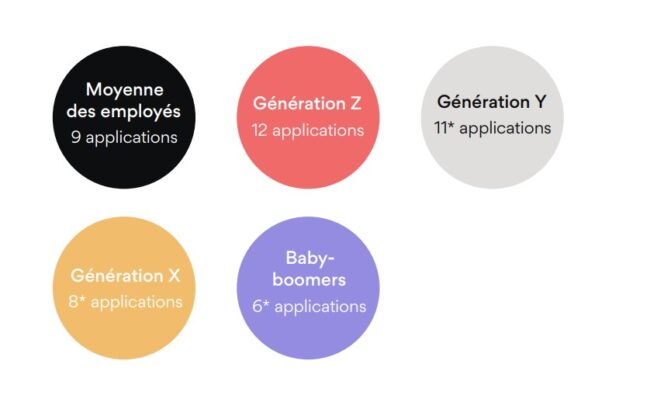 23% of Gen Zers say switching between apps causes them to miss certain messages and missions! And 27% say it pushes them to work longer, compared to 10% for baby boomers.

In the rest of this study, Asana looks at the relationship to well-being at work, and the importance of remaining agile. To find out more, you can download the full study at the link below.
Download the study